Event
Outbreak 2023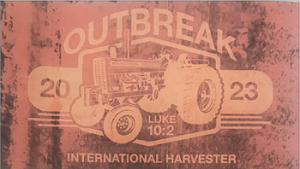 Date:
December 28th - 30th
Location:
Chickasaw Retreat Center
Theme: International Harvester (Luk 10:2)
---
Oklahoma Outbreak, the BMAO Youth Winter Conference, will take place this December 28-30 at the retreat center near Sulphur. For more information on this annual conference please contact Bro. Jordan Goforth at Southgate Baptist Church in Moore.